Welcome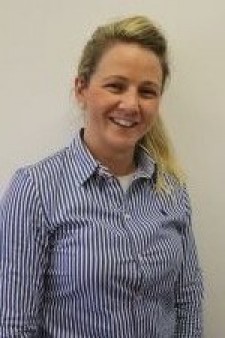 Welcome to St. John the Baptist Primary School, we hope that you and your child will enjoy the time spent with us.
Here on the website you can stay updated with all the on goings in the School, both in the classroom and all the extra curricular activities.
We are blessed with the best in the School and all our pupils shine like stars in their own way.
Working with you for your child's future.
Miss McGarrigle
Principal This is a
'outstanding'
app/piece of
software to
help children
with literacy
and reading.
The software
questions
specifically to
your childs
ability and
responses.

A Interactive
Numeracy
programme that
allows children
to develop
their numeracy
skills through
games and
challenges.

A digital
library of
age-appropriate
safeguarding
resources for
teachers,
parents/carers
and children &
young people.
The School is not responsible for the content of external Internet sites. We recommend adult supervision for all links to external sites.
Latest Photographs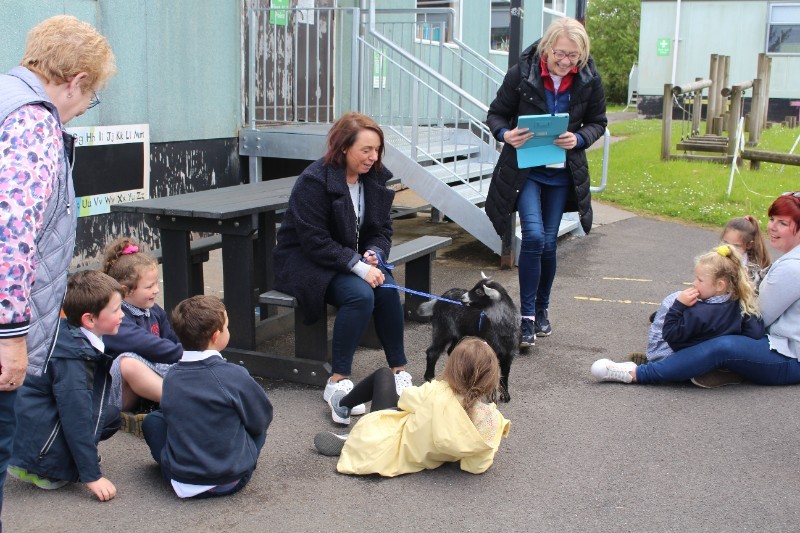 07/03/22 JJ, Orlaith, Lourdes
27/09/21 Ben, Thomas, Conor
09/05/22 Jack H, Reese, Olivia
29/03/22 Niamh, Francie, Ayla
Reese O'Donoghue Week beginning 2nd May
1/11/21 JJ, Cian, Jack
11/04/22 Niamh, Caitlin, Olivia
Matthew McGee week beginning 31st January
Ben Keown week beginning 22nd November
11/10/11 Olivia, Paul, Vanessa
Paul Quinn week beginning 28th March
06/12/21Matthew, Reese, Olivia
21/03/22 Olivia, Caitlin, Jack
Jack Johnston week beginning 14th March
07/02/22 Amelia, Thomas, Jody
Thomas 31/01/22
Johnie and Mia with the first Silver awards in P4 and P5
Rosie Duffy week beginning 29th November
Mia Lynch week beginning 24th January
Conor 28/02/22
17/01/22 Ben, Cian, Lourdes
24/01/22 Olivia, Rosie, Conor
Nessa 09/05/22
31/01/22 JJ, Mia, Nathan
Caitlin 29/03/22
04/10/21 Amelia, Oisin, Matthew
14/03/22 Paul, Ben, Nathan
Orlaith Quinn week beginning 29th September
23/05/22 Amelia, Orlaith, Nessa
Olivia Crumlish week beginning 4th April
Johnny Crumlish week beginning 6th December
04/05/22 Jody, Caitlin, Ben
Conor McManus week beginning 23rd May
Reese 17/1/22
Niamh Quinn week beginning 13th December
Ayla 22/03/22
Oisin 02/05/22
Lourdes delighted with her first Silver award
29/11/21 Vanessa, Orlaith, Amelia
Francie 4/04/22
28/02/22 Vanessa, Oisin, Ayla
18/10/21 Ayla, Johnie, Jody
Arthur McManus week beginning 1st November
Nessa Ferguson week beginning 18th October
13/9/21- Lourdes, Caitlin, JJ
Caitlin 07/03/22
Nathan 11/04/22
Niamh 7/02/22
04/04/22 Matthew, Arthur, Amelia
Ayla McGrath week beginning 15th November
22/11/21 JJ, Arthur, Jack
Oisin Taylor week beginning 11th April
13/12/21 Olivia, Rosie, Nessa
Jody Cox Week beginning 8th November
Thomas Taylor week beginning 21st February
Olivia McGrath week beginning 21st March
20/09/21 Olivia, Caitlin, Jack
Caitlin McGlone week beginning 7th March
Johnie 14/03/22
Cian McGowan week beginning 28th February
JJ Meehan week beginning 17th January
Nathan Taylor week beginninhg 4th October
Amelia 24/1/22
Vanessa Crumlish week beginning 9th May
21/02/22 Jack, Johnie, Olivia
Jack Hughes week beginning 20th September
Matthew 23/05/22
15/11/21 Olivia, Francie, Nathan
Lourdes 21/02/22
08/11/21 Ayla, Mia, Niamh
Caitlin McManus week beginning 7th February
Olivia Crumlish week beginning 11th October
Upcoming Events...
Thursday, 26th May 2022
Shared Education Show Practice
PE with Miss Keenan (9:15)
Friday, 27th May 2022
Happy Healthy Minds special Playtime (9:45)
Daily Mile Running Style (11am)
Monday, 30th May 2022
Erne Gaels Coaching (10:15-12)
Assembly (1:15)
Garden Club (2:45-3:45)
Tuesday, 31st May 2022
Transfer Club (Literacy and Numeracy 2:45-3:45 )
Wednesday, 1st June 2022
Lego Club (2:45-3:45)
Thursday, 2nd June 2022
Bank Holiday
Friday, 3rd June 2022
Bank Holiday
Monday, 6th June 2022
School Development Day (Staff Only)
Tuesday, 7th June 2022
Show Rehersal Day (in Termon Centre )
Wednesday, 8th June 2022
Musical and Drama production (1pm and 6:30pm)
St John the Baptist PS, 38 Roscor Lane, Carrenbeg, Roscor, Belleek, Co. Fermanagh BT93 3DP
Tel: (028) 68 658484