Welcome
Welcome to St. John the Baptist Primary School, we hope that you and your child will enjoy the time spent with us.
The School is not responsible for the content of external Internet sites. We recommend adult supervision for all links to external sites.
Latest Photographs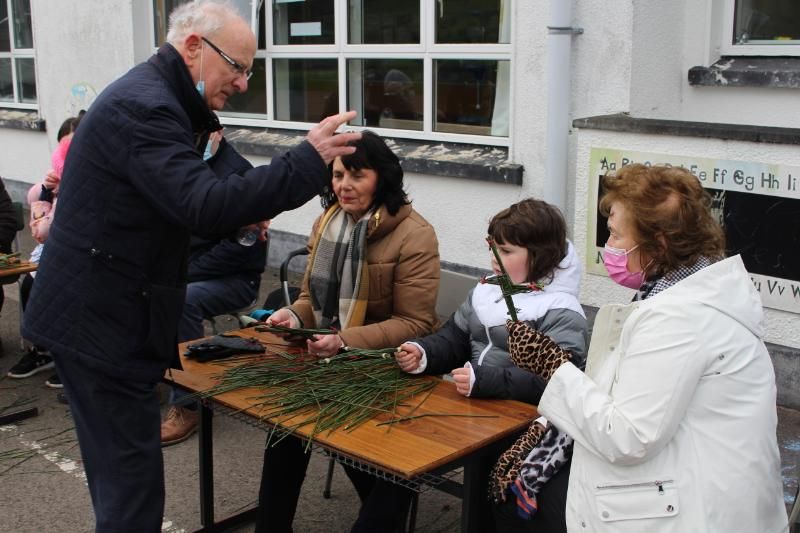 Mia Lynch week beginning 24th January
20/09/21 Olivia, Caitlin, Jack
13/9/21- Lourdes, Caitlin, JJ
22/11/21 JJ, Arthur, Jack
17/01/22 Ben, Cian, Lourdes
Amelia 24/1/22
27/09/21 Ben, Thomas, Conor
04/10/21 Amelia, Oisin, Matthew
JJ Meehan week beginning 17th January
Ben Keown week beginning 22nd November
Jody Cox Week beginning 8th November
Arthur McManus week beginning 1st November
Olivia Crumlish week beginning 11th October
Reese 17/1/22
13/12/21 Olivia, Rosie, Nessa
1/11/21 JJ, Cian, Jack
18/10/21 Ayla, Johnie, Jody
Rosie Duffy week beginning 29th November
Johnny Crumlish week beginning 6th December
24/01/22 Olivia, Rosie, Conor
06/12/21Matthew, Reese, Olivia
Ayla McGrath week beginning 15th November
Niamh Quinn week beginning 13th December
08/11/21 Ayla, Mia, Niamh
15/11/21 Olivia, Francie, Nathan
Jack Hughes week beginning 20th September
Orlaith Quinn week beginning 29th September
29/11/21 Vanessa, Orlaith, Amelia
11/10/11 Olivia, Paul, Vanessa
Nathan Taylor week beginninhg 4th October
Nessa Ferguson week beginning 18th October
Upcoming Events...
Wednesday, 26th January 2022
Engage Programe Relax Kids
Catholic Schools Week
Grandparents Day (10-10:30)
Thursday, 27th January 2022
Catholic Schools Week
Swimming (11-11:30)
Friday, 28th January 2022
"Healthy Happy Minds" special playtime
Catholic Schools Week
Monday, 31st January 2022
Erne Gaels GAA Coaching
Tuesday, 1st February 2022
PE with Joanne
Internet Safety and Anti-bullying talk by PSNI
Wednesday, 2nd February 2022
Engage Programe Relax Kids
Thursday, 3rd February 2022
Swimming (11-11:30)
Friday, 4th February 2022
"Healthy Happy Minds" special playtime
Monday, 7th February 2022
Erne Gaels GAA Coaching
Tuesday, 8th February 2022
PE with Joanne
St John the Baptist PS, 38 Roscor Lane, Carrenbeg, Roscor, Belleek, Co. Fermanagh BT93 3DP
Tel: (028) 68 658484